"Devil's Worst Nightmare" by Fjøra has been stuck in my head for weeks now. It's the song that plays in the background when Sabrina Spellman struts into the Academy of Unseen Arts having finally accepted her ungodly powers, which has turned her hair from boring mortal blonde to blinding white. She's flanked by three more teen witches in coordinating outfits, The Craft-style, and when the chorus comes in she winks at the camera. It's not a particularly good song (apologies to Fjøra), and The Chilling Adventures of Sabrina isn't exactly a master work of television—it's a hokey, a little Halloween Town. But for whatever reason, that moment got me. I'd watched Sabrina fuck up over and over again, mostly because she didn't know enough about herself and what she could do. Now I'd get to watch the super-succubus version of her flex on everyone, Satan included. Plus, her new hair rocked.
In the past few months, witchiness has become a theme. I re-read Neil Gaiman and Terry Pratchett's Good Omens, which is about the unholy war between heaven and hell, the coming of the antichrist, and the extremely accurate prophecies of a witch who's been dead for 300 years. I've watched The Order, a witches-and-werewolves show; gotten really into Labyrinth for an article; and generally read up on the occult for shits. I've pored over this 1995 Richard Avedon shoot for the New Yorker starring a skeleton. I'm fighting the urge to redecorate my apartment in the style of Spellman Mortuary. Part of my fascination with these stories, I'm sure, is their hint at something supernatural hidden in the fabric of the natural, a something more that feels somehow reachable when it's presented as a fact of life. I'm fanciful by nature, constantly searching for ways to capture the more for myself. (The one time I tried mushrooms, I cried for hours because I hadn't been born a woodland nymph.)
There's an element of catharsis, too—characters with the power to effect real, instantaneous change. Crowley and Aziraphale—the demon and the angel of Good Omens, respectively—freeze time, deflect unwanted guests, steamroll the mortals that get in their way (though, in Aziraphale's case, nicely). The antichrist thinks a thing, and it becomes reality. My favorite cluster of episodes in season two of Sabrina is when she taps into powers even beyond those she has as a witch—she restores her blind friend's vision, summons objects from thin air, brings a shower of red rose petals down from the sky with a quick glance upward. Every spell has a price, but suddenly she's exempt from paying it. Watching her do whatever she wanted, whenever she wanted, without fear of reprisal makes for a boring storyline, but also a soaring sense of security.
My stuff
It's been a few months (sorry for skipping January! I ran out of time!), so I've amassed a few pieces. In January, I interviewed astrologer Chani Nicholas, who wrote a wonderful book about birth charts, and who gave me a brief reading that changed my self-perception. Then, in February, I spoke with Aly and AJ Michalka, the sister musical act you may know from their Disney Channel days, but who've come so, so far since then. (I saw them perform in Brooklyn last week and walked away with the definitive impression that they're rock gods.) And I also talked to author Daniel M. Lavery about his new memoir, Something That May Shock and Discredit You, and how he silenced parts of himself for so long. All three of these were passion projects, and all three sets of subjects are people I'm lowkey obsessed with.
Essay stuff
My Instagram - n+1 - If you haven't read this magnum opus from Dayna Tortorici, I humbly recommend it.
When A Whisper Network Fails - The Outline - "Rumors and innuendo about a man's bad behavior can only go so far." Especially in the media world.
The Book That Started, and Ended, It All - Vogue - I don't exactly frequent Vogue.com, but this is a queer love story based on a book swap, so obviously I was in.
The Toothbrush Dilemma - Believer - Aude White wrote a graphic column about toothbrushes, and symbolism, and nascent relationships, and it's so lovely.
Celeb stuff
Lil Baby Might Be Rap's Most Reluctant New Star - The New York Times - Any and all of Joe Coscarelli's musician interviews are magic, but I especially loved this one because of how little I knew about Lil Baby (besides "wah, wah, wah—bitch I'm a baby" in that one song with Drake).
Ben Affleck Tried to Drink Away the Pain. Now He's Trying Honesty - The New York Times - Yes, another Times piece, and yes, it's about Ben Affleck, arguably one of the less sympathetic characters out of the Hollywood ecosystem. But I appreciated this piece because it captures how sometimes, it's best to sit back and let an interview subject unload. You know, if they're feeling like it.
Diplo Is Workin' 9 to 5 - GQ - Come for the writing, stay for the OUTFITS good lord.
Extra stuff
78 New Complex Emotions - The Cut - You will relate to at least half of these, guaranteed.
Watching a Woman On the M101 Express - Chapter 16 - A poem from Kamilah Aisha Moon that seems to capture my entire internal monologue on public transportation.
Someone at LitHub dissected writer Garth Greenwell's writing style (which in itself is a beautiful, captivating read), and Garth Greenwell responded in a Twitter thread! And he was so happy! This really is the purest interaction I've witnessed online in a while.
And here is a very good thread on hope and despair from—of all people—The Mountain Goats.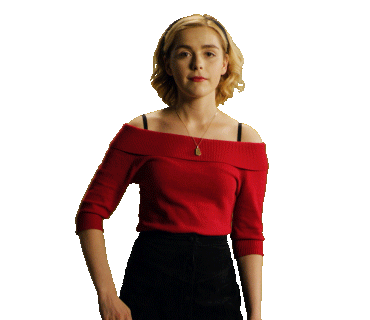 This newsletter is casting a spell.
Subscribe here to join the coven.